The Bharat Agroecology Fund seeks to accelerate momentum to promote an agroecology approach to address global challenges: food insecurity, poverty, climate change, and biodiversity loss. Agroecology is emerging in global and national climate and biodiversity discussions, despite biases that permeate the international negotiation forums. The IPCC Sixth Assessment Report Climate Change 2022: Impacts, Adaptation and Vulnerability states that agroecology has the potential to strengthen resilience to climate change with multiple co-benefits. The BAF and AEF grantees have been actively engaged in negotiation spaces, joining other civil society actors that seek adequate treatment of food systems in the climate agenda.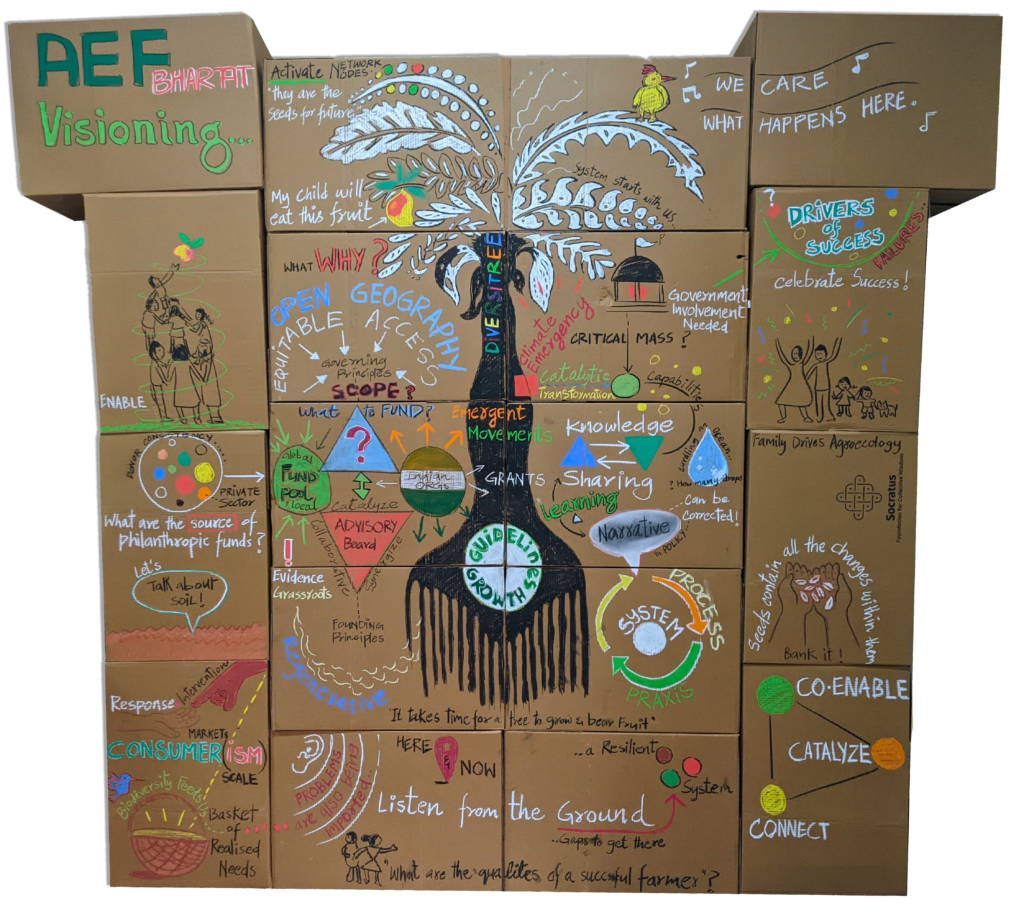 From biodiversity conservation to balanced nutrition, agroecology offers multiple benefits, both for the planet and for people. Increasingly, donors – in particular, climate change and biodiversity funders – feel the urgency to seek holistic solutions to the intertwined problems and injustices embedded in the unhealthy directions that our food systems have taken. The possibilities for agroecology are numerous, just as the vested interests in unsustainable food systems are formidable. The Bharat Agroecology Fund is confident that a new food future, built by powerful, vibrant social movements with inputs from science, is within reach. We are deeply grateful for your kind consideration and look forward to engaging further.
We welcome your feedback and questions.